I am a stub

You can help by expanding me.
I am copied directly from Wikipedia

You can help by rewriting me!
  Tascott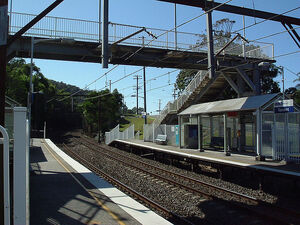 Tascott Railway Station

Tascott railway station is on the Newcastle and Central Coast Line, New South Wales, Australia serving the suburb of Tascott overlooking Brisbane Water. Tascott has two side platforms. The station is only one carriage in length, and is the second smallest railway station on the Central Coast and Newcastle Line, behind Wondabyne. Passengers who use Tascott must board and alight from the rear car only. However the back door of the second last carriage does stop on the platform so if necessary one can align from the second back car but it is advisable to stay in the rear car only.
Platforms and services
Edit