I really need your help!

I am rated poor class on NSW Trains Wiki's page rating scale. I really need to be expanded! I am not a stub however.
I am copied directly from Wikipedia

You can help by rewriting me!
  Hawkesbury River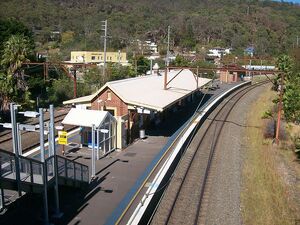 Hawkesbury River Railway Station

Hawkesbury River railway station is a station on the Main North railway line serving the town of Brooklyn and other towns on the southern bank of the Hawkesbury River. It consists of two platforms in an island configuration with access via a footbridge. The original station building remains on the platform. Hawkesbury River is served by the      Central Coast and Newcastle Line  , on the NSW TrainLink intercity network.
Hawkesbury River station opened in 1870, initially as Peats Ferry with a ferry connection across the river. It was renamed Brooklyn in 1888, Hawkesbury in 1890 and finally Hawkesbury River in 1906. In 1987, it featured in Jimmy Barnes' music-video song, "Still On Your Side" from his album "Freight Train Heart".
Planning is currently underway for an upgrade at Hawkesbury River, it will have multiple improvements such as 2 new accessible pathways, 2 new lifts, a new family accessible toilet and unisex ambulant toilet, and improvements to CCTV and lighting.[1]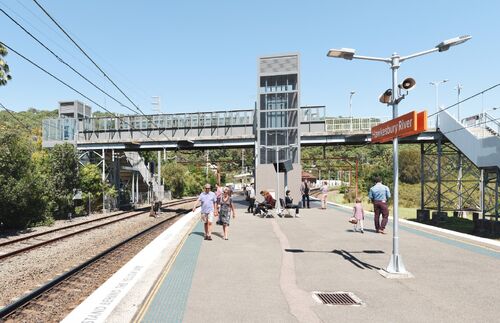 Platforms and services
Edit